Did you know that South Orange County has their very own Botanical Preserve right in the heart of Laguna Niguel?  The purpose of the Niguel Botanical Preserve is to display garden-worthy plants appropriate to the Southern California region, collected from five areas of the world with similar Mediterranean climates. The Preserve is an 18.2-acre botanical garden in the City of Laguna Niguel.
The preserve has over 2000 different plant species and over 4 miles of walking trails. It is completely free to park and enter the preserve. There is a large map next to the amphitheater that will give you a layout of the preserve(also pictured below). You will notice that the preserve is broken out into 9 different sections. Each with their own beauty and splendor. 
My kids and I really enjoyed the Labyrinth section of the preserve. This section is dedicated to the local Citizen's of the Year awards. The city hopes that you will walk this area from the beginning to the end with gifts of peace and beauty as your take away in this area. There is a lovely look out spot, some benches to enjoy the manicured garden and a lovely gazebo. I highly suggest taking some time here during your visit to look around and read all the history this section has to offer.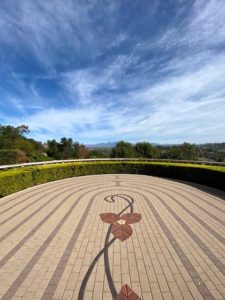 Make sure to enjoy each section as your wonder throughout the preserve. You will find benches, little bridges and archways throughout the entire preserve. One area is dedicated to the Boy Scouts another to the Girl Scouts. Bird houses, gardens and even a flower wishing well await your visit. You could take a picnic lunch to enjoy on one of the benches or their are picnic tables next to the kids playground(near the parking lot).
The preserve is also pet friendly so bring the whole family. We brought our dogs and there were plenty of other dogs on the trails too. Just ensure to keep your dog on a leash and be a responsible pet owner and pick up after them. We spent about 45 minutes to an hour here, to assist when planning your trip. You can certainly make it longer with a picnic lunch and a trip to the playground. Last but not least, there are public bathrooms next to the kids playground if needed. Enjoy your visit at the Niguel Botanical Preserve.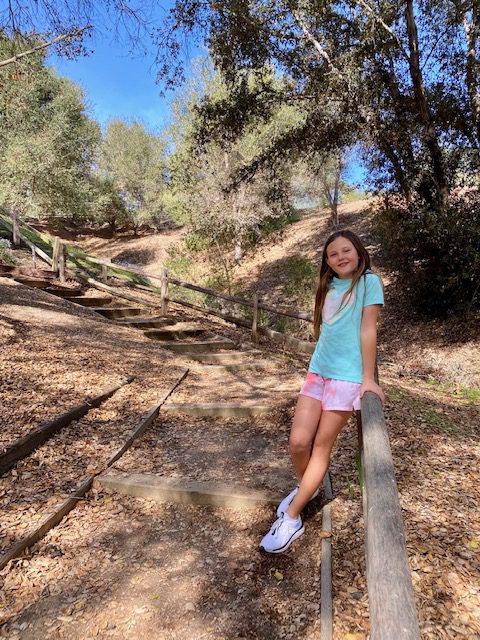 ADDRESS:
29751 Crown Valley Pkwy,
Laguna Niguel, CA 92677
HOURS OF OPERATIONS:
The Preserve is open 7-days a week, 365 days a year from sunrise to sunset. Self guided tours are always free.